Khejurtola Sea Beach is one of the beautiful beaches in Chittagong. We all are known that Chittagong is a place where situated many attractive and world-class sea beach such as Cox's Bazar, and Inani Sea Beach, etc. Among the beaches of Chittagong, the Khejurtola Sea Beach is gradually becoming one of the main points of interest for lovers of beauty.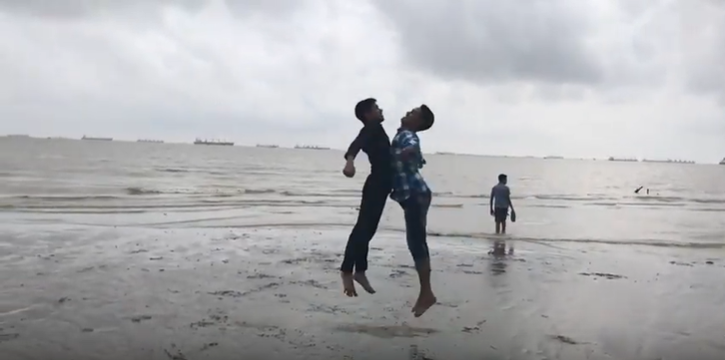 Morning is the best time to capture the actual beauty of Khejurtola Sea Beach. You can find there much natural beauty such as calm and peaceful environments, fisherman's activities and the beauty of various trees. Travel can change your entire world and you should choose the inner/natural place for travel.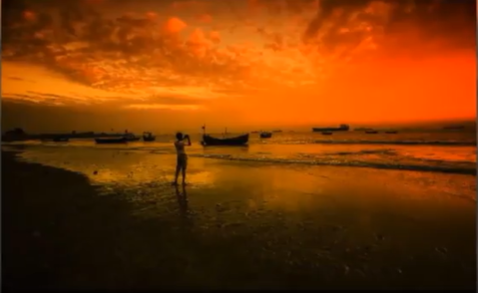 You can sit on the rocks or enjoy a walk on the green grassy shores. After dusk with the waves of the sea, the sound of the wind and the waves scattered across the sea will give you the illumination of the ships and the sodium light of the ships in the far sea.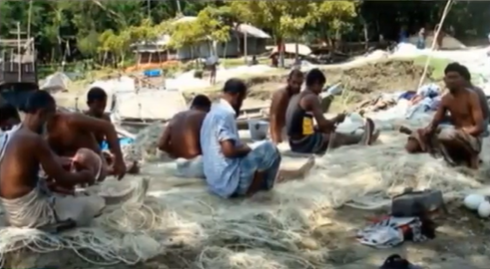 If you take enough time, then walk south from Khejurtola, you can reach Jaillapara beach by half an hour. Here is a whole different atmosphere! Fisherman's busy with work such as Some of the fishermen are busy netting, some boat repairing, or some fishing, selling or drying. Also, in the evening/night / early morning, you can buy fresh hilsa shrimp or other marine fish at auction for a small price. By the way, in Jaillapara you will able to see the actual lifestyle of fishermen.
How To Go Khejurtola Sea Beach
Traver will first have to reach the steel mill market from any place of Chittagong and from there traveler should take a rickshaw to go to the beach. From there it will take only 10 minutes to reach Khejurtola beach.
There are some bus services from Dhaka to Chittagong whose details are below:
Saudia Paribahan —- Phone No:
+88-02-8018445(Gabtoli counter)
+88-02-7102465 (Arambag counter)
+88-02-9124792(Kalabagan counter)
Hanif Enterprise —- Phone No: 0173-402670(Panthpath counter)
S Alam Paribahan — Phone No: +880 31 636997
If you want to travel from Dhaka to Chittagong by train, you can travel from Kamalapur or airport railway stations to Sonar Bangla, Subarna Express, Turna-Nishitha, Mahanagar Prabati / Godhuli, Chittagong Mail. Besides, many airlines operate direct flights from Dhaka to Chittagong.
Where To Stay In Chittagong:
There are some hotels to stay in Chittagong, they are:
In Chittagong, there are many hotels of different quality in different areas. With a little scrutiny, you can book your hotel at a low price.
Where To Eat In Chittagong:
In Chittagong, there are many famous hotels with a famous recipe such as Hotel Zaman and Meijban Haile Aiyun. Also, there are some best quality restaurants are spread in Chittagong City such as Barcode Cafe, Milanz Restaurant, Gridy Gats, Seven Days, Dhaba, Gold Garden Restaurant and Bonanza Port Restaurant, etc.
By the way, Khejurtola Sea Beach is an eye-catching place for all travelers. You can leave a tour of Khejurtola in your pastime.