The thought of traveling inside Bangladesh comes first to Cox's Bazar tour. every year not only domestic tourists but also from outside the country, many tourists also come to see the largest beach in the world. Cox's Bazar, the world's longest natural beach. The coast of Cox's Bazar is about 125 km long. It is also the largest fishery port in the country. Cox's Bazar district is the only coral island in our country. Apart from this, the location of Maheshkhali and Sonadia is also located in Cox's Bazar district. Not only the sea and the island, but the district also has a number of beautifully preserved forests. For all these reasons, Cox's Bazar is crowded with tourists throughout the year.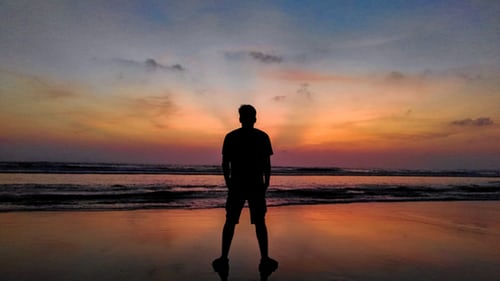 If you are planning to travel somewhere inside the country then the name of Cox's Bazar tour comes first. It can be seen that due to the lack of proper information and the lack of a perfect travel plan many of us travel to Cox's Bazar do not become worthwhile.
Here the ultimate travel guide of Cox's Bazar tour:
How to go Cox's Bazar:
The fasted way to get from Dhaka to Cox's Bazar is to fly which costs $50-$430 and takes 3h 1m. The road distance between Dhaka to Cox's Bazar is about 387.5 km.
The cheapest way to get Dhaka to Cox's Bazar is by bus which costs $31-$34 and takes 11h 40m.
Cox's Bazar bus goes directly to the major cities of the country including Dhaka. For example, Chittagong, Khulna, Sylhet, Rangpur, etc. There are many non-AC buses from Dhaka like Shyamoli, TR, Hanif, Unique, S Alam, Saadia, etc. The rent will be 800Taka. And if there is a Green Line, Saudia, Desh Travels, TR, Sohag, etc. The fare will be 1600 (Economy Class) – Tk 2000 (Business Class). It may take 12-14 hours. Cox's Bazar car is available from Chittagong every hour from Baddhar Hat. Most cars are also extremely local. S Alam and Saadia offer good service, leave from Garibullah Shah Mazar, Dampara.
What is the best time to go to Cox's Bazar tour?
Cox's Bazar is a place where you can have fun anytime. Anytime you can visit Cox's Bazar tour and that will be enjoyable.
The peak season of Cox's Bazar is from October to March. During this time more tourists come due to the lack of rain. In addition, the beaches are more enjoyable in winter but crowded. Although there is an off-peak season, there are many tourists after two Eid. It is not right to leave without booking at this time. In the off-season, hotels offer discounts of 30% to 60%. In addition, during the monsoon, the waves are very large. St. Martin's ships usually run from October to April. If you wish to board the ship, you can leave at that time.
Accommodation in Cox's Bazar
Currently, there are several hotels in the Fivestar category for accommodation in Cox's Bazar. As well as there are many hotels and resorts under the four-star and three-star. Most hotels near the beach are of good quality. At present, hotels in Cox's Bazar have a capacity of about 1,50,000 peoples. So, there is a possibility of getting a hotel even if you have not booked. However, this risk may not be appropriate in late December and early New Year.
The hotel and resort area located at Kalatali and Laboni points. Several hotels have also been set up to stay in the vicinity of Inani. Apart from this, there are eco-resorts. Seasonal payoffs vary between peak and off-peak room rentals. September to April is the peak time of the year and May to August are considered off-peak time. Up to 25%-50% discount on hotel rentals at off-peak times. There are many hotels of general quality just a short distance from the beach.
The 5 Best Family Tour Hotels in Cox's Bazar
From where to have a meal
We know that every hotel has its own restaurant, where the price of food is relatively high. You can have your breakfast, lunch, and dinner in your booked restaurant otherwise you can have breakfast, lunch, and dinner outside. There are more restaurants in Kalatali Road. Zhouban, Live Fish, Coila, Poushy, Stone Forest, Taranga, Kanshavn, Pankouri, Niribili Orchid Club and Restaurant, Mermaid Cafe and Divine Sea Stone Cafe. In the mentioned places, all kinds of food are available, from rice to marine fish, meat, rice-fried, dried fish. It is important to know the price before ordering a meal. Apart from the food, there are several restaurants on the beach at Kalatali Beach to enjoy the beauty of the sea and the afternoon sunset.
Places to visit at Cox's Bazar
1. Beach:
The three beaches of Cox's Bazar are quite famous. Labani, Soghondha, kalatali beech. kalatali beaches are the relatively less crowded and the most crowded beach is Soghondha. You can watch the three beaches over time. If taking a bath, be careful not to get into the water during the time of the red flag. chairs are available at the beach for 3-4 hours with rental taka 50-60. You will also get a rubber tube at the same fare.
2. Burmese Market:
The city's Burmese Market is a favorite tourist destination. There is much product that comes from Burma and China. There are various types of pickles, clothes, gift items.
3. Himchori:
Located 18 km south of Cox's Bazar on Marindrive. The main attraction here is the green hills and other springs. Another attraction on the way from Cox's Bazar to Himachari is the green-covered hills that stand high on the left side of the path and the constant wave of blue water on the right. During the monsoon season, the snowflakes are more lively and vibrant. There is also a resort at the top of the hill, from which the vast blue sea is easily seen.
4. Inani Beach:
Inani Beach is one of the attractive beaches of Cox's Bazar. It is 35 km from Cox's Bazar. Surrounded by awe-inspiring beauty, this beach is gaining in popularity as a tourist favorite. We know that the beaches of Cox's Bazar are a bit dirty or sloppy but Inani Beach's water is very clean, it is considered an excellent spot for tourists by the sea. During the tide, many coral reefs are seen in the sea.
5. Dulahazara Safari Park:
This is the first safari park in Bangladesh. The park has 2,224 acres in the mountainous area. this safari park is located 5 km north of Cox's Bazar. According to official data, the conservation and breeding of extinct and rare species of wildlife are being done here. Dulhazara Safari Park has become a tourist attraction for entertaining. There are several thousand animals of different species.
6. St. Martin and Choradvip:
St. Martin's, a small island at the base of the Bay of Bengal about 120 km south of the district town. Its size is about 8 square km. From Cox's Bazar, local buses or jeeps take Teknaf and from there it is usually used to board a regular ship, C-truck to St. Martin's. It will take one and one-half hours to reach Teknaf and from there it takes about two hours to reach St. Martin by sea. Choradvip is a Nayanaviram island located in the southernmost part of Bangladesh. From St. Martin's to the ship for 40 minutes.
7. Maheshkhali and Sonadia Islands:
Long ago, the only mountainous island in the country was isolated from the mainland of the district during a severe earthquake. The distance from Cox's Bazar to Maheshkhali is 12 km. It takes forty minutes to get on the speedboat. Maheshkhali is one of the largest dried fish processing areas in Bangladesh. There are many wetlands. During the winter season, there are many guest birds. Apart from this, Adinath Temple is at the top of the hill. Sonadia is another island completely isolated from Maheshkhali. The beauty reservoir is 7 km wide by 2.5 km in length. Sonadia is a unique scenic beach. There are also aquatic species of aquatic species. The beaches of this island are filled with numerous red crabs.
8. Ramu Buddhist Vihar:
Ramu thana of Cox's Bazar is famous for Buddhist. It is just 14 km away from Cox's Bazar. It is an important and sacred place for Buddhists. There are Buddhist temples, pagoda, Buddhist statues made of metal and bronze, Lal Singh with small and large Buddhist statues, and a Buddhist monastery named 'White Singh' beside it. There is also a 13-foot-high bronze Buddha statue that attracts a lot of tourists. In addition to this, there is a chance to get a closer look at the life of the rubber garden, the local Rakhine and the larger community.
Some necessary tips for Cox's Bazar tour:
Be careful before you get to the sea and definitely know when the tide is high.

Before taking pictures, verify the ID card of these beach photographers. They each have an ID card.

Do not drink alcohol in Cox's Bazar especially at night.

Cox's bazar is very secluded at night. So it's better not to leave at night. Be careful of mugging, stealing and harassment.

A popular place in Cox's Bazar. It is our responsibility to keep it beautiful. So try to avoid environmental pollution.

If you are going to alone for Cox's Bazar tour try to take care of yourself to keep you safe.
Contact hotel bookings and Cox's Bazar for any assistance:
Cox Impiana (Tours & Travels)
+8801747-440988
+8801749-004589
+8801708-520892
Travel as much as possible safely.