In this article, we feature the top 10 most popular foods in Australia. There are many Australian dishes that you can try, but if you stick with these 10 you will get a good idea of what traditional Australian food is like. These are the top Australian food you should try when you are in Australia or visiting Australia.
Top 10 Most Popular Foods in Australia:
1.  Barramundi: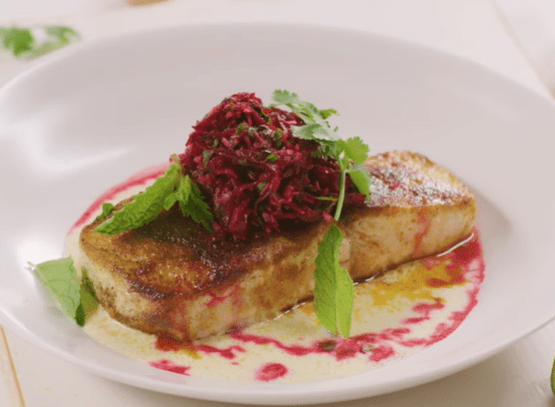 Barramundi is one of the most popular fish in Australia. You can find it in almost every Australian restaurant across the country. So if you are a fan of seafood and you want to eat a wonderful fish meal then go with Barramundi.
2. Grilled kangaroo: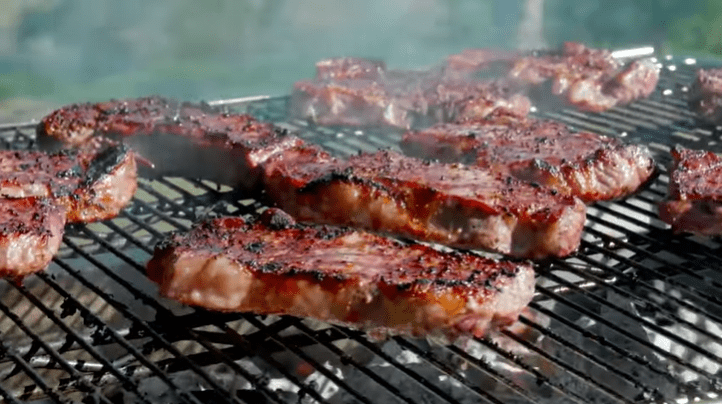 Kangaroo meat is lean and delicious. It is also common meat found on supermarket and restaurant menus. Kangaroos can be prepared in a variety of ways – steaks, burgers, sausages, and more. it's undoubtedly recommended if you want to try it once.
3. Hamburger Beetroot: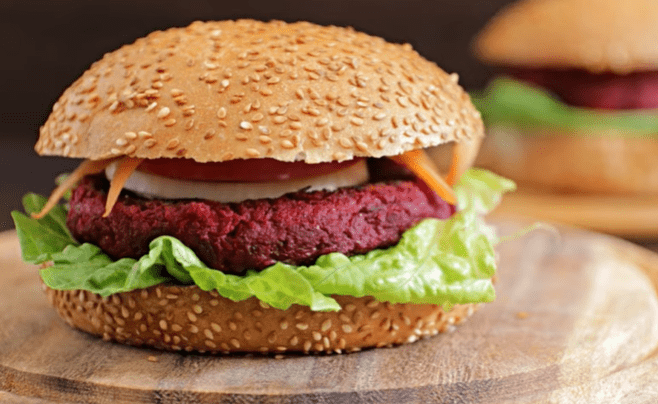 Hamburger is famous mainly in the US, but the Australian version is different. The beetroot is placed in the burger along with the local Aussie beef patty. So if you want to eat a hamburger or cheeseburger, you must try the Australian version. It is truly one of the most popular dishes you will find throughout Australia.
4. Lamington: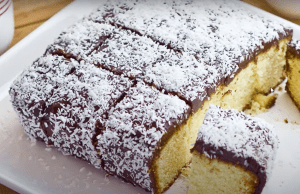 A lamington is a small slice of sponge dipped in chocolate and garnished with some desiccated coconut. Sometimes it has jam and cream fillings in the middle as well. These delicious square slices are often referred to as the national cake of Australia. You'll find these in many cafes and dessert shops in Australia. It's wonderful to have some coffee and tea.
5. Vegemite Toast: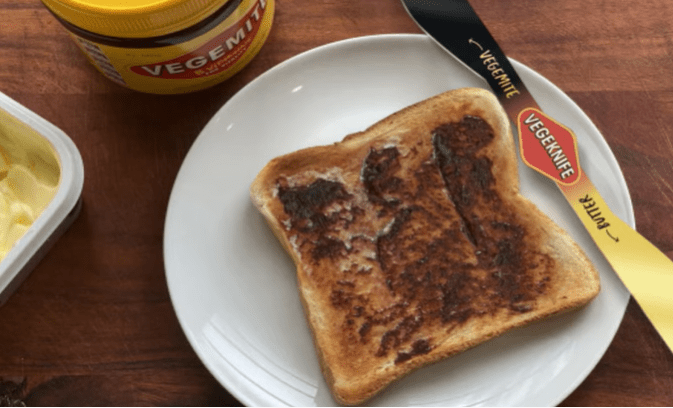 Vegemite Toast is a popular Australian breakfast staple, that is made from yeast extract and tastes a bit salty. If you like toast and want to try a super snack that is well-known all around Australia, then vegemite on toast is something you need to try.
Top 10 Most Popular Foods in Australia
6. Meat Pies: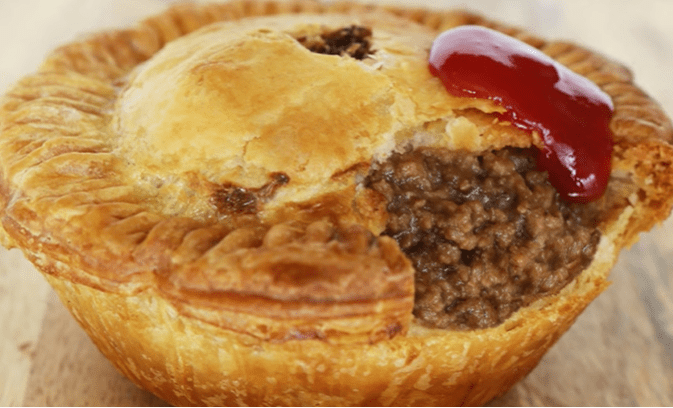 Everyone in Australia knows about meat pies. Meat Pies are pretty much a staple in every casual occasion such as sporting matches and breakfast. You'll find meat pies in many Australian cafes and pastry shops. If you want to keep it reasonably simple, keep one with mashed potatoes and gravy.
7. Pavlova: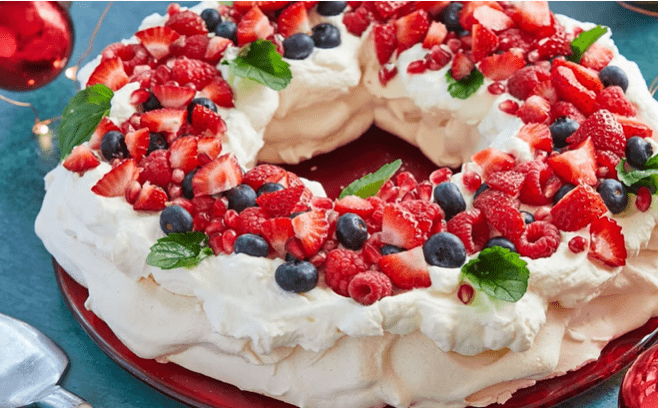 People argue that Pavlova was invented by New Zealand or Australia. Whatever it is, it is a well-known dish in Australia. It's a meringue dessert where the crust is crispy, and the inside is soft. It's decorated at times with whipped cream and fruits especially if it's for special occasions. Pavlova is also a popular snack during the summertime because it's refreshing. It is widely available in Australian bakeries and cafes.
8. Fairy Bread:
Fairy bread is a popular dish in Australia. It is a piece of bread that is cut into triangles with butter and covered with hundreds and thousands of colored rainbow sprinkles. You'll see it, especially at many kids' parties, and it's easy to make.
9. Tim Tams

Tim Tams are Aussie chocolate cookies with chocolate cream in the center, covered in chocolate. Basically, if you want some "different" flavored Tim tam get the original with extra chocolate. it's a piece of soft chocolate pressed between two chocolate biscuits and then dipped in normal chocolate.
10. Fish and Chips
Fish and chips is a famous hot dish that consists of crispy battered fried fish served with chips. It was initially a British dish before becoming widely known all over the world. There are approximately 4000 fish and chip shops in Australia, and fish and chips remain a popular menu item in many Australian hotels and restaurants.
Read More: 
Dangerous Animals in Australia