Men usually do not worry about their beauty care. Many of them getting up in the morning and washing their faces with bar soap and water and running out the door. If you are in this type of men then you should follow this article beauty tips for men. This beauty care really helps you to take care of your skin and face. So, every man should follow some specific beauty tips for their skincare.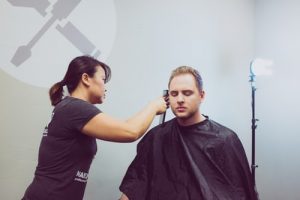 Here are some beauty tips for men:
1. Avoid sunshine as much as you can. Use umbrellas and sunglasses. Use sunscreen wherever you go. Whenever you go to a swimming pool, a beach or a snowy place, apply sunscreen. Because sunlight is more reflected in water or ice.
2. Hey, guys, you should use a gentle face cleanser. if you are always washing your face with harsh soaps or face scrubs then it's wrong. This habit makes your face or skin dry and whenever your skin has gone dry you appear wrinkly and much adult. So, use a gentle cleanser to avoid skin dryness and stay hydrated all the time.
3. Apply yogurt on the face to make skin beauty even more. Keep it 20 for minutes. Then wash it. This should be done at least three days a week. Regularly washing the face with milk, the skin gets beautiful. Evey men should follow these tips for their skin beauty care regularly.
4. Don't be buy cheap razors because cheap razors could be damage your skin or face. Always try to buy a good quality razor because most men are shaving five times a week and a quality razor could be a lifetime appliance so always choose your weapon wisely.
5. If you have oily skin, imitate the following procedure to make the skin brighter and more beautiful: Lemon juice and egg whites should be mixed evenly. Put it on the face for 20 minutes and then rinse. This really a great way to enhance men's skin beauty.
6. If you want to soft and kissable skin then you should use facial moisturizer regularly. Using facial moisturizer gives you a great smell as well as soft skin and hydrate your skin all times. So, every man should use facial moisturizers for their skincare.
7. Make a mixture by mixing yogurt, and a little turmeric to brighten the color of the whole face. Use it regularly instead of soap during bath. These beauty tips really work.
8. When you are shaving don't be hurry, if you do hurry your skin gets damaged more easily so don't be apply creams and razor to your face so quickly. Take your time and apply all materials smoothly and get shaved.
9. Sometimes the hands, feet, knees, elbows become black. In this case mix half a cup of papaya broth, one-spoon watermelon juice, one-spoon lemon juice, half of the egg white, one-spoon honey. Apply this mixture where needed. Let dry, then rinse.
10. Manicure is not only for just women but also for men. Every man should keep care of their hands. Your nails should be neatly trimmed always as well as your hands cleaned. These beauty tips for men are really so important to keep them handsome.
11. If your skin is dry, use two teaspoons of raw milk, two teaspoons of potato juice and use it as a cleanser. In the case of dry skin, apply sandalwood, cream, and a little turmeric together. The skin will be brighter and flakier.
12. Guys don't forget to eat vegetables. This food item keeps you hydrated as well as gives you enough calories. So, always have vegetables to keep you more active and sharp.
To take care of yourself, you should follow these beauty tips in your regular life and lead a healthy and happy life.